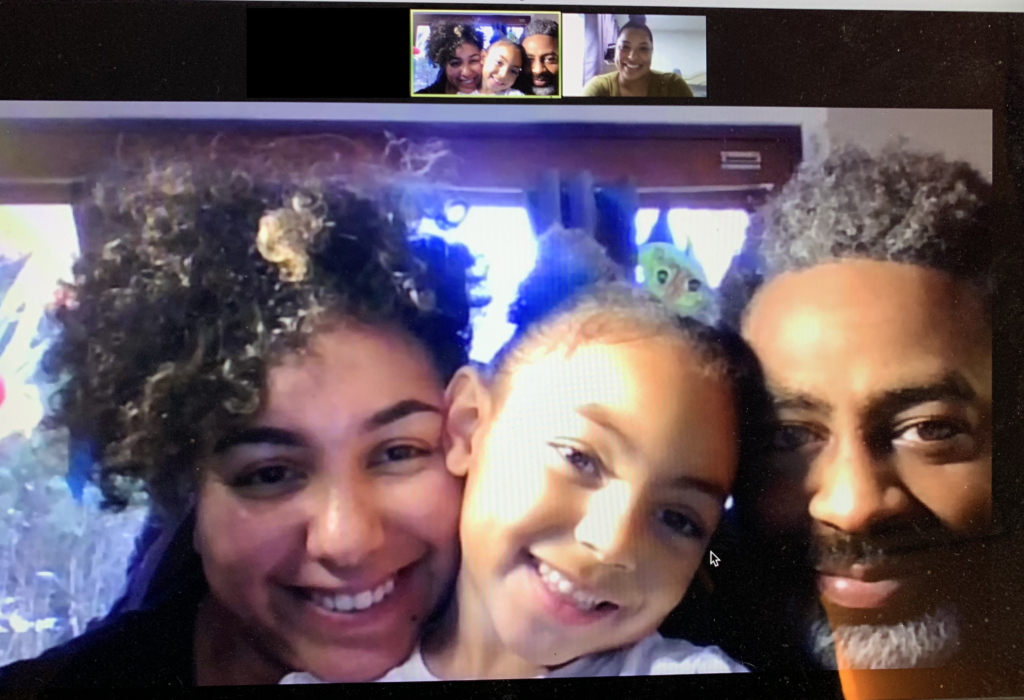 Young Bella Jones hit one early learning milestone after another in our ParentChild+ program. She mastered her ABCs and 123s, how to sit still, take turns, and so much more. By the time she turned 4, she could confidently write her name, finish puzzles on her own — she'd even make playdough all by herself, carefully measuring out all the ingredients.
One of her biggest strides: learning how to ask questions and express her feelings, which helped her feel seen and heard when she got in feisty moods.
"It really has made us all so much closer and able to communicate how we're feeling and why we're feeing the way we feel," says Jessie Jones, Bella's mom.
With guidance from their early learning specialist, Bella's parents set up a special nook in their house where she could sit and relax if she wasn't quite ready to cooperate. Bella got better and better at calming down, regulating her emotions, and joining activities cheerful, focused, and ready to learn.
"Bella really learned the structure and environment of what a classroom would be like. It helped her grow and understand things, get into activities on her own … to think about things and ask questions … how to use her independence and strong will in educational moments," Jessie says.
Early learning support benefits parents, too. And it doesn't take a lot of time.
"It's just 30 minutes twice a week, and it makes such a difference," says Serece Ivery, the early learning specialist who worked with the Jones family. "Parents realize, 'These are things I can implement in my everyday life.' It gets parents' wheels turning, the child's wheels turning … and then it all becomes second nature."
Bella's excited — and ready! — to start kindergarten this fall.
"She's going to love school," Jessie says. "It'll be an adventure."
---
About our ParentChild+ early learning program
ParentChild+ is a free program that matches families with community-based early learning specialists who model reading, conversation, and play activities to stimulate parent-child interaction and promote the development of verbal, cognitive, and social-emotional skills critical for children's long-term success.
Age range of children: 1.5 to 3 years
"Home" visits: 30 minutes, twice a week over a two-year period (September-June)
Cost: FREE
We've been meeting with families virtually during the COVID-19 pandemic and look forward to resuming traditional in-person home visits as soon as possible.
---
Several spots open for Fall 2021!