Like so many people in Seattle and all over the world, Faye Baker took to the streets to protest racial justice and police violence after George Floyd's killing.
"I wanted to do something, I just didn't know what to do. I didn't know where to start," she recalls.
She knew she wanted to support a local Black-led nonprofit where a small gift could make a big difference. When a friend suggested Southeast Youth and Family Services, Faye learned about the work we do to lift up youth, and families in need with mental health therapy.
"We have a lot of healing to do as a society, from the depths of trauma that racism has caused for generations," Faye says. "Healing starts with psychotherapy. And that's what Southeast Youth & Family Services is all about."
Last June, Faye hand-crafted a gorgeous set of Black Lives Matter mugs at her Seattle pottery studio, pledging to donate 100% of proceeds to Southeast Youth & Family Services.
This February, in honor of Black History Month, Faye made another set of BLM mugs and will once again donate all proceeds to SEYFS.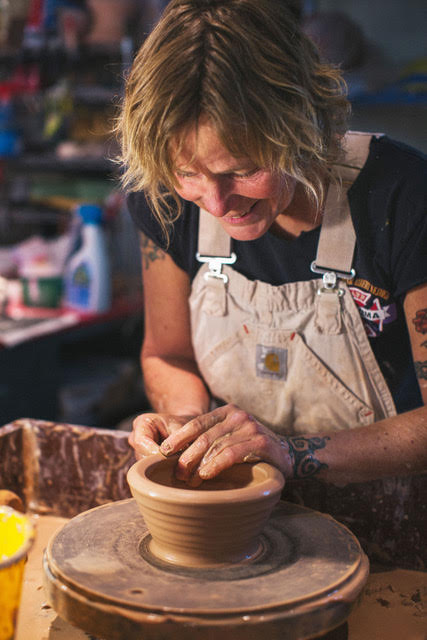 To get one of these limited-edition mugs:
Make a donation of $50 or more here → BLM Mugs for Southeast Youth & Family Services.

We'll follow up with you asap to arrange a date and time to pick up your mug at our offices (3722 S. Hudson St., Seattle, WA 98118).
Thank you for your support. It means a lot, during Black History Month and every day of the year.
---
Learn more about Faye's pottery at fayezart.com.