We are incredibly grateful for more than $35,000 Southeast Youth & Family Services has received from the first round of Seattle Foundation's COVID-19 Response Fund.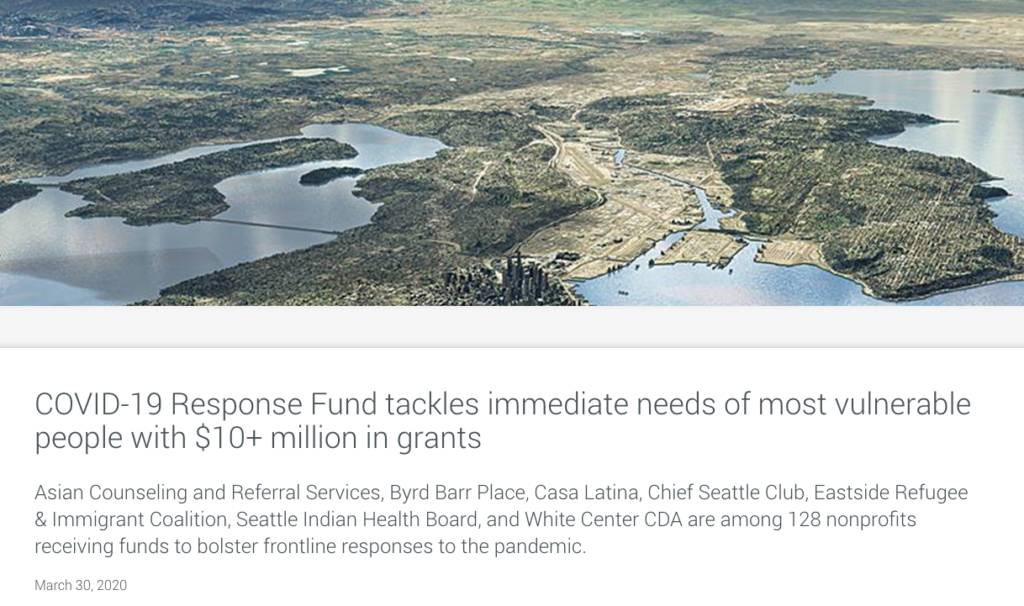 This generous grant will help us cover phone and internet costs for youth and families, so they can continue meeting with their therapists remotely as while the stay-at-home order keeps our offices closed.
These funds will also help us make home-delivery of food, diapers, wipes and other supplies to families in need, and increase stipends that help our staff cover home internet expenses, now that we're all working remotely to protect everyone's health and safety.
Seattle Foundation awarded this grant as part of a $250,000 award to the Emerging Alliance of Communities of Color, a group that includes Southeast Youth and Family Services, and our friends at the Congolese Integration Network, Horn of Africa Services, InterCultural Children and Family Services, Iraqi Community Center of Washington, Voices of Tomorrow, West African Community Council.
Thank you, Seattle Foundation, for helping us meet the urgent and emerging needs of our youth and families during this difficult time.
Learn more about Seattle Foundation's COVID-19 Response fund.
---
Anthony Austin is Executive Director of Southeast Youth & Family Services.