Every Friday night this August, Southeast Youth & Family Services is teaming up with our friends at FAST (Fathers and Sons Together) to distribute care packages of food and household goods to families in need.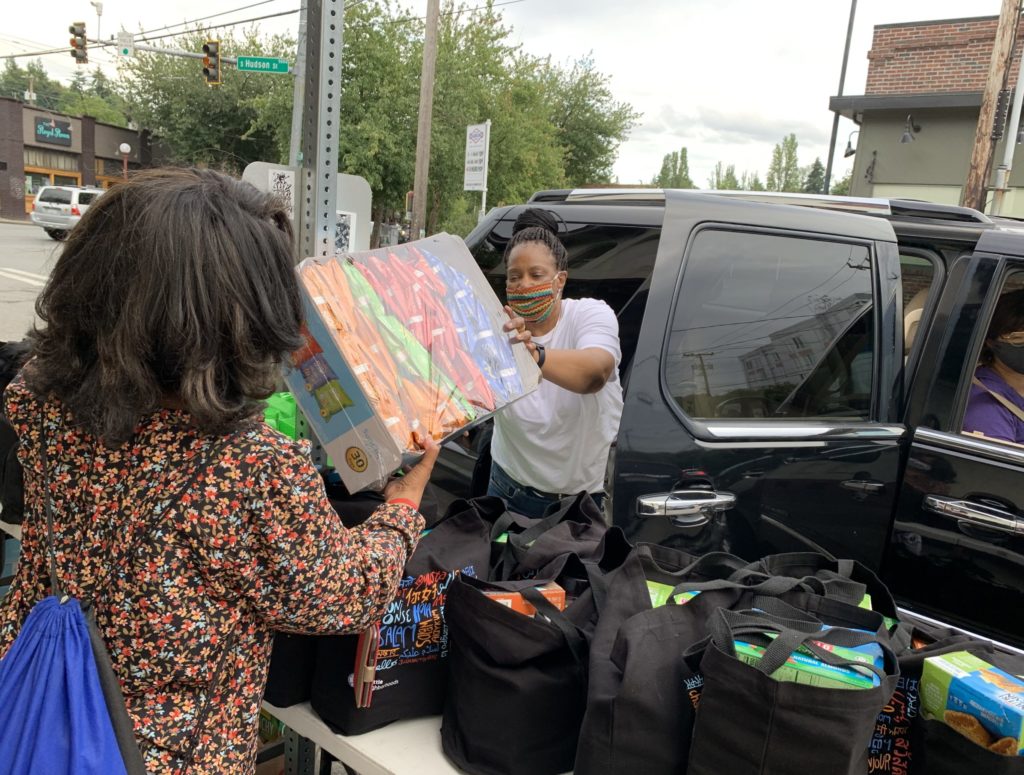 More than 100 families turned out for the first curbside pick-up on August 7. It was wonderful to see everyone smiling ear to ear as they drove away with trunks full of healthy snacks (granola and fruit bars, multigrain chips, etc.), cleaning supplies, paper towels, and other household goods.
"COVID-19 has changed the way our community connects and gatherers, yet our focus is the same: to empower, develop, sustain, and strengthen families," says Cathie Wilmore, co-founder of FAST.
"Thanks to our incredible partners and generous sponsors, the Family Care Package project is helping to maintain and support our community. It's true, TOGETHER WeAre strong and TOGETHER, we'll get through this! This project makes us smile."
Essendant and Nourishing Neighbors, a community relief effort run collaboratively by the Safeway Foundation and Albertsons Companies Foundation, donated everything in the care packages.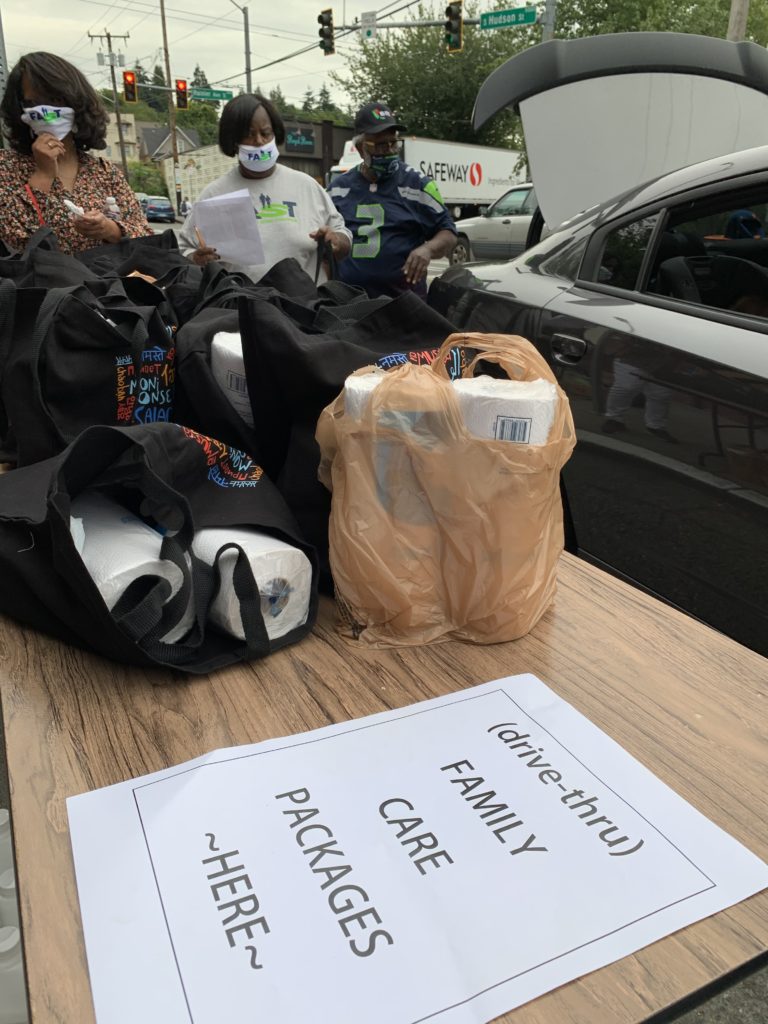 Many thanks to The Moose Group real estate team, Seattle Department of Neighborhoods, Country Financial, and Safeway's Rainier Beach store for donating bags.
Shout-out to Boy Scout Troop 008 for directing traffic and helping us load care packages during the two-hour curbside pickup.
---
We're partnering with the 2020 Othello International Festival in a Box for our second Friday (August 14).
Week 2 care packages will include rice, sugar, flour, cooking oil, spaghetti, tea, coffee, evaporated milk, beans, soup, tomato sauce, tomato paste, ketchup, mustard, garlic powder, garlic salt, seasoning salt, black pepper, and more.
Care packages will be distributed on a first-come, first-served basis. Families that signed up for the first week don't need to sign up again and are encouraged to show up on the early side.
---
Curbside pickup will return to South Hudson Street, just west of Rainier Avenue South, right in front of our offices, August 21 and 28.