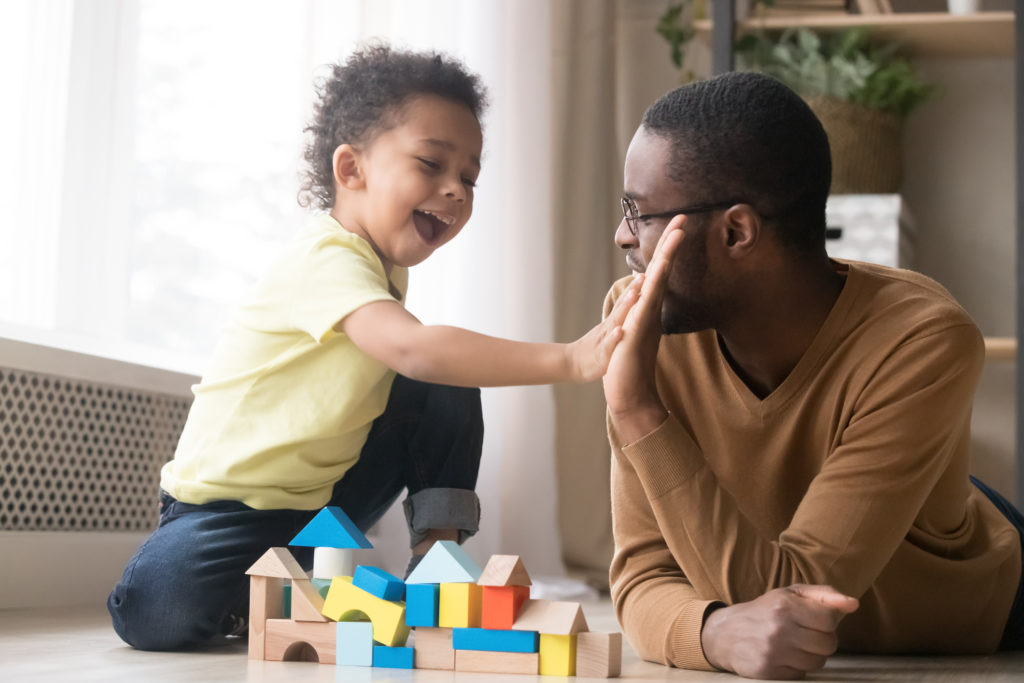 JOB SUMMARY
As a member of the ParentChild+ Team at Southeast Youth & Family Services, the Early Learning Specialist is responsible for providing home visits to families in the community with young children between the ages of 2 and 3.
This position follows the family and provides weekly educational engagement with them over a 2-year period. The focus of these visits is to model how to use books and educational toys for generating enthusiasm for learning and verbal interactions which will increase & support school readiness. Families of the ParentChild+ Home Program have remarkable success in school and much higher rates of graduating high school.
This is a full-time position with social justice component that requires critical thinking through the lens of racism and intersections with poverty. Knowing the core principals of anti-racism and grounding those principles in everyday work are required job skills and core values. As an equal opportunity employer, we highly encourage people of color to apply.
RESPONSIBILITIES
Attend required trainings for the Parent Child Home visiting program provided by the Site Coordinator or National Center for Parent Child Home Visitor Program
Meet outcomes for services delivery determined by PCHP and Supervising staff
Provide home visits 23 weeks 2 times a week to parents of children age 2 and 3 according to the agency and National PCHP guidelines and provide age and culturally competent services
Twice weekly home visits 30 minutes each and bring book or toy provided by the program and demonstrate how to use to cultivate language and verbal skills
Work hours that are convenient for the parents and children being visited
Model behaviors that enhance children's development and promote school readiness
Maintain detailed and updated case notes, forms, documents, and any DVD, VHS, or audio recordings of home visits and interactions with the families, parents, or children
Manage indivdual Daisy Database
Attend weekly individual and team meeting with Site Coordinator and other parent child home visitors
Maintain a current Washington State Driver's License, proof of insurances and access to a vehicle
Respond to messages on a daily basis Monday through Friday
Provide additional resources to families in the program based on needs (i.e. food, clothing, housing, etc.)
QUALIFICATIONS & SKILLS
Must have proof of COVID-19 vaccination
Demonstrated knowledge of experience in working with communities of color (African, African American, and Asian, etc.)
Demonstrated knowledge of providing resources to low income and marginalized communities of color
Demonstrated ability to relate and work effectively with culturally, economically and educationally diverse families, staff, social service and community organizations and the public
Demonstrated understanding of the community and the families in which we serve (South Seattle, Rainier Beach, New Holly Area, Columbia City, Central District, etc.)
Experience working with young children and knowledge of child development
Experience working effectively & respectfully in a multicultural setting; thorough understanding of culturally specific community
Good written and verbal communication skills
Ability and willingness to work independently and as part of a team and to make sound judgments without on-site supervision
Ability to make home visits as needed with reliable transportation and to maintain confidentiality
Core competencies expected: collaboration, discernment/judgment, fostering diversity, planning and organizing, problem solving, race & social justice advocacy
PREFERRED QUALIFICATIONS
Alumni parents of the PCHP Program are highly encouraged to apply
Strong experience in community outreach and/or early learning
Associate of Arts degree in or related to early learning, education, social services, psychology, sociology, cultural studies, community development – preferred but not required
PAY & BENEFITS
Rate: $16.00-$18.00/hour DOE
Fair Labor Standards Act (FLSA) Classification: Non-exempt
Job Types: Full-time, Part-time
Salary: $29,120 to $32,760 /year
To apply, please email a cover letter and resume to Araceli Escarzaga.
Posted on August 19, 2021