This GivingTuesday, your gifts to Southeast Youth & Family Services will help us meet new and evolving needs in our community. This is what we've been doing all year long — this long and difficult year — thanks to one outpouring of generosity after another.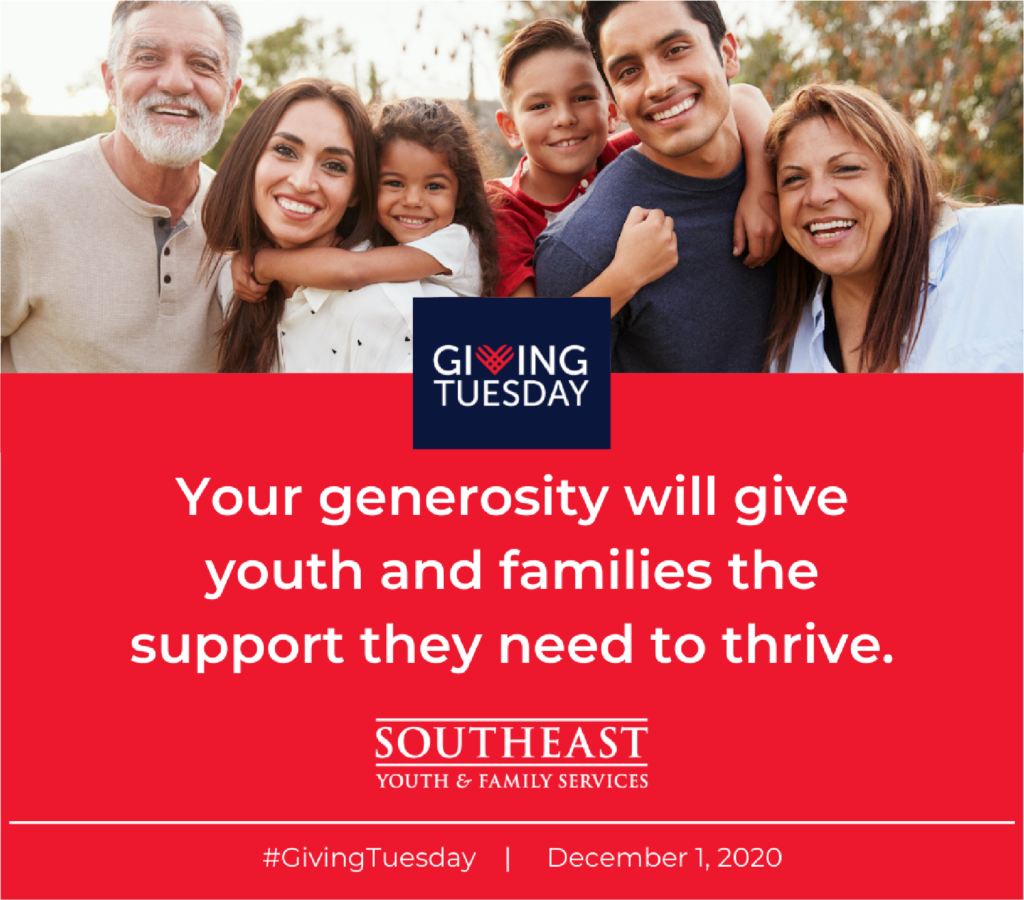 Your continued support will help us meet vulnerable youth and families where they are with whatever they need. Meals and grocery gift cards. Virtual counseling and technology to stay connected. Diapers, early learning coaching, and so much more.
---
THANK YOU for your support!
---
Want to amplify the impact of your GivingTuesday generosity? Pay it forward by supporting our friends at these organizations, which do amazing work in our community, right alongside us.
Bike Works promotes the bicycle as a vehicle for change to empower youth and build resilient communities.
Empowering Youth and Families Outreach (EYFO) strives to make a lifelong impact in the lives of underprivileged youth by offering multifaceted programming that raises up resilient leaders who are empowered to achieve their dreams.
Dignity for Divas supports women (and men and children) who are transitioning out of homelessness, using self-care as a platform for success.
Fathers and Sons Together (FAST) centers its work on prevention vs. intervention, with a focus on guiding, supporting, and nurturing families of color.
Gifts of Hope rallies support from corporate sponsors and individuals to support people experiencing homelessness and poverty.
You Grow Girl! empowers female-identifying youth "to become leaders to promote economic equity and opportunity for not only themselves but other sisters throughout Washington State and beyond."
---
Since 2012, GivingTuesday has inspired millions of people to join a global generosity movement. Every act of generosity counts, whether it's helping a neighbor, advocating for an issue, sharing a skill, or giving to a cause.