We are so grateful for the tremendous support our community showed us during GiveBIG this year. We raised over $8,000 — more than we ever have before!
These funds will directly benefit youth and families who are struggling with high levels of stress, anxiety, job loss, and other challenges by helping us:
Cover the full cost of counseling to more people in need.
Provide food, diapers, wipes, and household supplies to families in need.
Equip families with tablets, wifi hotspots, and other technology so we can reach them with telehealth support.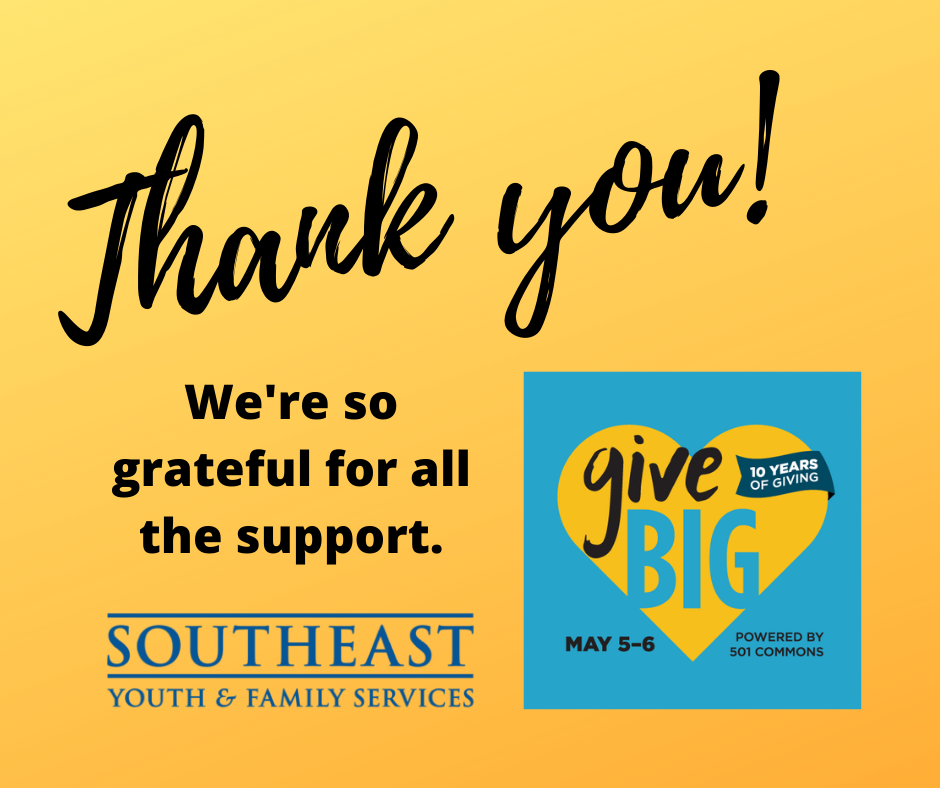 GiveBIG is an online giving campaign, powered by 501 Commons, that promotes philanthropy across Washington State. GiveBIG raised over $18.5 million for more than 1,600 organizations in 2020.